Porcelain Veneers & Cosmetic Dental Veneeers
---
Porcelain Veneers or Composite Resin Veneers Are An Ideal Solution To Cosmetically Enhance A Smile While Still Maintaining Healthy Tooth Structure.
Veneers are made of thin porcelain or composite resin material which are bonded to your natural teeth to brighten and enhance your smile. There is very minimum preparation necessary to the natural tooth/teeth. Usually only requiring as little as two visits to our office. A tooth veneer can be used to straighten slightly crooked teeth or to change the size of a tooth or teeth and also the color. They will last for many years and are a worthy investment in your smile.
In our Chattanooga dental office we individually sculpt veneers for each patient, it is nearly impossible to tell the difference between a custom veneer and a natural tooth. Veneers also offer increased resistance to coffee, tea stains, and cigarette smoke because they are made of high-quality materials.
With veneers, your natural teeth stay largely intact as opposed to crowns where we need to remove a large portion of the tooth.
We have done veneers on some of the most prominent people in Chattanooga. Let us show you what our team can do, come in and look at our before and after gallery, seeing is believing.
Book Your Free Veneers Consultation Now
Have a question? We would love to help! Call or Text 423-899-1112 or Send us a message about scheduling your free veneers consultation and we will get back to you right away.
RESTORATIVE DENTAL VENEERS
---
RESTORATIVE VENEERS ARE A PERFECT OPTION TO CORRECT YOUR TEETH'S IMPERFECTIONS LIKE GAPS, CHIPS, STAINS, OR MISSHAPEN TEETH.
Veneers are natural in appearance and are great for patients wanting to make improvements to the overall appearance of their smile and preserve healthy tooth structure.
While we use veneers as a common cosmetic dentistry procedure, veneers can also serve a restorative purpose as well by preserving the exterior of a damaged tooth. Frequently dental veneers can eliminate the necessity for more invasive tooth preparation, such as the need for a dental crown. The thin characteristics of veneers require minor to no tooth reshaping in order to bond them to the tooth.
A porcelain veneer is a thin shell that is bonded to the front of your natural teeth. There is little preparation required to the natural teeth. First, a model of your teeth is created. Then we remove a small amount of your tooth's natural enamel, so the veneers fit properly and achieve a natural look without altering your bite. Typically, only two office visits are needed.
Six Porcelain Veneers
He had a tooth that was rotated and a few chipped teeth. He wanted a smile to be proud of so we did six porcelain veneers to get rid of the chips and gaps in his teeth. He was very happy with the result and couldn't stop smiling.
This slideshow requires JavaScript.
Porcelain Veneers
We started with just doing bonding when she was younger she wore that for years. Now that she is almost out of college she chose to switch to more permanent and much more durable porcelain veneers.
This slideshow requires JavaScript.
Minimal Prep Veneers
Veneers can often be minimal in preparation design leading to beautiful results. This case was done with six veneers giving her a dazzling smile. After years of braces her bite was still open. After the veneers she was able to chew properly.
This slideshow requires JavaScript.
Porcelain Veneers & Crowns
Old discolored restoration and some dental decay left this smile with a lot to be desired. Dr. Ellen McOmie did a couple crowns and some veneers and now he has a smile he can be proud of.
This slideshow requires JavaScript.
Your Veneer Options
COMPOSITE RESIN VENEERS

These are made directly on the tooth. They can be beautiful and can last many years. They are not as durable as porcelain veneers or as stain resistant, but they can be an affordable cosmetic option. Often we use this technique when there is just one tooth that is chipped, discolored or broken. Composite resin veneers can oftentimes be used to correct smaller alignment problems. They are perfect for filling small gaps. They are a much less expensive alternative to porcelain but may need to be replaced every 5-7 years, as the material is not as strong. A smile restoration with composite veneers can be done in only one visit.

PORCELAIN VENEERS

These are the gold standard of cosmetic dentistry. They are a thin porcelain shell that fits over the front of the tooth. They are manufactured by a master ceramist and built in layers to give that beautiful lifelike appearance. Porcelain veneers are the highest quality and most durable type of veneer. Porcelain veneers are the most versatile and the strongest veneer restoration available. These can be used to correct any alignment or discoloration. They will not stain or change color. They can mimic the translucency of natural enamel. A smile restoration with porcelain veneer can be accomplished in only two visits.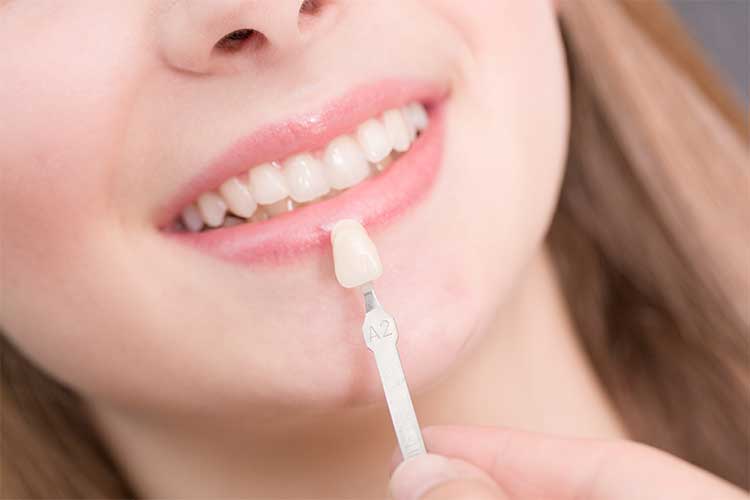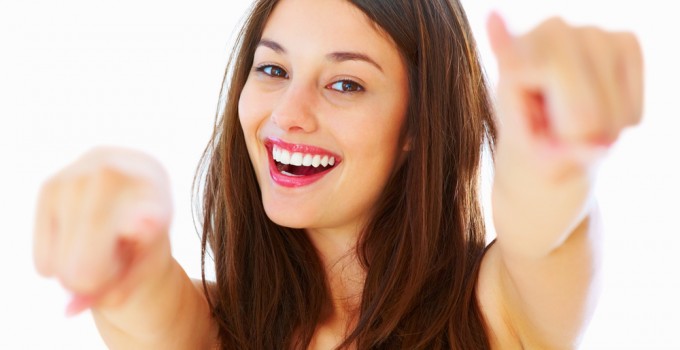 Veneer Smile Gallery
Check out our smile gallery and see some of our patients before and after smiles. OPEN GALLERY
Book Your Free Veneers Consultation Now
Have a question? We would love to help! Call or Text 423-899-1112 or Send us a message about scheduling your free veneers consultation and we will get back to you right away.