In this installment of "Good to Meet You" we will introduce Ashley! 
Ashley is a Registered Dental Hygienist.  This means she is the person that cleans your teeth when you come to McOmie Family Dentistry. She is very talented and loves being a dental hygienist. She has had many other jobs; the last one before graduating with her hygiene degree was as a waitress.  Ashley is fun to work with and can get along with ANYBODY! This is a great talent to have when you work with as many people as we do. She is always smiling and usually comes in each day with a fun story to share.  She brings a fun attitude to the office each day.
A Little About Ashley
Ashley is from the western side of the state of Tennessee. She is from a small town north of Jackson called Paris. She has 2 brothers and a sister.   She was born and raised in Paris, and she laughs that she is a small town girl.  After graduating with Honors from Henry County High School, she went to the University of Tennessee Martin. This is in the part of Tennessee close to "land between the lakes", a duck hunters paradise. She fits right in around here;  it seems like everybody that works here is from a small town.
Ashley is famous for climbing the Eiffel tower, which you aren't supposed to do.  It has a fence around it to prevent such tom-foolery. But she says in her town almost all teenagers end up climbing it.  She didn't make it to the top only half way up.
Education
After graduating with honors from high school, she went to UT Martin. She graduated there with a bachelors of science in biology. Then she came to Chattanooga to pursue what she really wanted to do, and that was become a dental hygienist. She attended Chattanooga State and was awarded her degree in dental hygiene. At her graduation she was awarded the 2016 Colgate Star Award, Star stands for (Student Total Achievement Recognition). The Star Award is one of the top awards given by Chattanooga State. She won the most outstanding community service award for her service at Orange Grove while in school. She is obviously very smart.
Fun Facts about Ashley
She is single! So if you or anyone you know is interested, we are taking applications at the front desk from all suitors.  Come into McOmie Family Dentistry and ask for an application, and we will hook you up. We have made her promise to never move from Chattanooga.  So if your are a guy not interested in living in Chattanooga, you need not apply.
She has several boyfriends. 🙂
A member of the National Honors Society in high school.
She is afraid of swimming in the lake. Not because it is dirty, because there are big catfish that can swallow you whole!
Her father is a great grandfather already!
She doesn't want to have kids.
Roller coasters are one of her main loves. She has been to Cedar Point a legendary roller coaster park. She has been to many six flags just to try their coasters.
Hopes to go skydiving soon.
Bungee jumping off a bridge suspended at the ankles is on her plans in the near future.
She has 2 room mates.
During her time at UT Martin she was in the Chi Omega sorority.
In high school, she played basketball as a power forward and softball  as the catcher.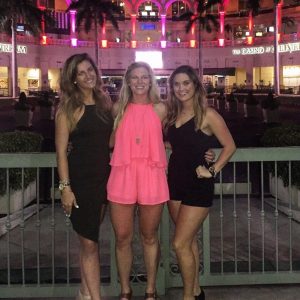 A Few Unique Things 
Can say the alphabet backwards
Lives with 2 rescue dogs, Jack and Bella.
She wants to travel more; she has only been a few places.  Her furthest away trips are Niagra Falls and Miami.
Folk music is the only music she doesn't like.
She has been noodling (hand fishing) and caught quite a few.
Loves working out.
She used to beat her little brother up routinely. Now he is bigger then her.
Can't waterski very well.
Talks to her mom at least once a day.
20/20 vision.
Her father builds hot rods. Currently he owns a 66 Chevrolet, Chevelle SS.
What do you like about dental hygiene?
I love our patients at McOmie Family Dentistry. I really like getting to know them and their families. We have so many extended families that have been coming here for years. Sometimes I get talking to a patient and realize I have cleaned half their extended family's teeth. It is really fun to put that together.
Seeing the difference we can make in someone's teeth is awesome! I love seeing the before and after results. It really makes you feel good. I love that we have an air polisher; there is no easier and better way to get off stain and make a huge impact on the color of someones teeth in one appointment. It really is fun for me,as well as fun for the patient.
What are your future goals?
To find a sexy husband, number one. Buy a house in Chattanooga, travel, and enjoy life.
What do you like about your co-workers?
We are all great friends and get along great! I hove hanging out with them outside of work. They are so much fun; they are great people. I work-out with Savannah after work.  Scarlet is my right hand woman. They are awesome, all of my co-workers.
What makes you love your job at McOmie Family Dentistry?
I love the patients, doctors and co-workers! Dr. Mark and Dr. Ellen are so well rounded in this office. They do so many procedures: implants, crowns, extractions, etc.  It makes it great for the patients to come here and get great care in so many fields of dentistry. Dr. McOmie has a great way of explaining advanced procedures in a way people can understand.  I work at an office where the dentists are cutting edge in every faculty of their work. This pushes me to be cutting edge as well and keeps me on my toes. I love to be challenged! We provide the best care that can be done and we have great equipment to do it with. It allows me to do high quality hygiene for my patients.  We are giving  the best care available in the country. I am proud of the work I do when I go home at the end of the day, it is a great feeling.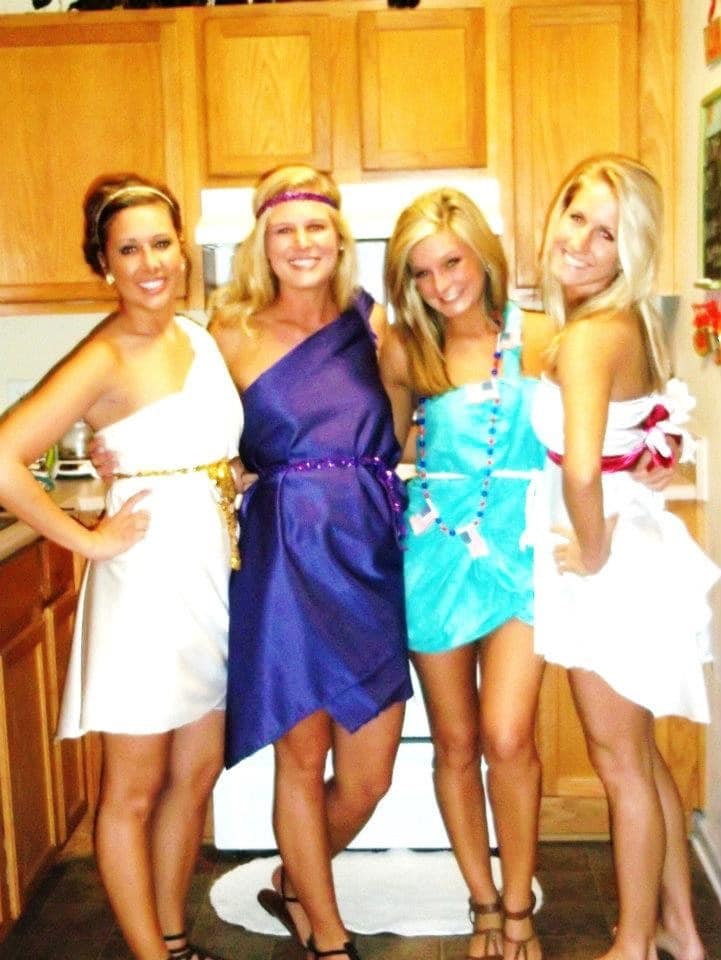 We love having Ashley as part of our team. As you can see she is fun and full of adventure.
If you would like to have Ashley clean your teeth at our Chattanooga, dental office, give us a call McOmie Family Dentistry 423-899-1112.