Get To Know Our Dental Team
About McOmie Family Dentistry
McOmie Family Dentistry strives to create a family-friendly, professional atmosphere with the latest technology and techniques. We have been serving Chattanooga for over 20 years. Our knowledgeable staff will make you feel at home as we provide dental care that is second to none. Whether it be children or adults, our goal is to help each patient maintain their oral health to live an enjoyable life with a smile! McOmie Family Dentistry has become one of the most respected dental practices in Chattanooga by providing exceptional care to patients from all walks of life.
Meet Our Caring Dentist
Our team is dedicated to your comprehensive dental care and providing you with world-class outstanding technique and comfort. Dr. McOmie looks forward to helping you achieve an absolutely stunning smile.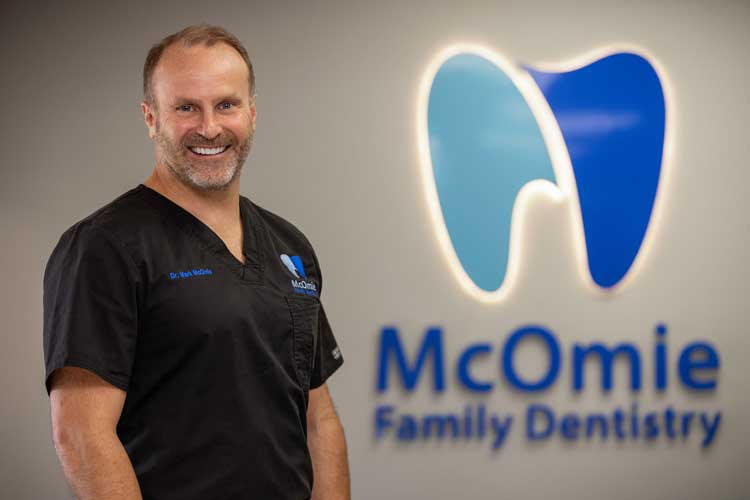 Dr. Mark D. McOmie, D.M.D.
Dr. Mark McOmie is a highly regarded dentist regularly featured at dental conferences all over the U.S. He is a member of the Tennessee Valley Dental Study Group, Chattanooga Area Dental Society, Tennessee Dental Association, and the American Dental Association.
Meet Our Devoted Staff
Our friendly, professionally trained and caring staff is dedicated to exceeding your needs as a patient with complete care using our advanced techniques and proven dental technology.
Christie - RDH
Registered Dental Hygienist
Ashley - RDH
Registered Dental Hygienist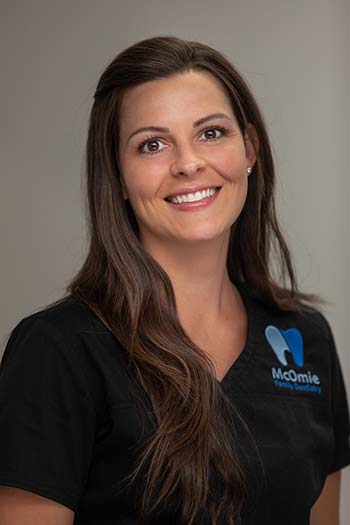 Jana - RDH
Registered Dental Hygienist
Natalie - RDH
Registered Dental Hygienist
Kihya - RDA
Registered Dental Assistant
Blaire - RDA
Registered Dental Assistant
Allie - RDA
Registered Dental Assistant
Mallory - RDA
Registered Dental Assistant