Dental Case Study: Cosmetic Metal Free Dental Bridge
Patient History
Often times in our lives we are blindsided by events that change us forever. That is what happened in this case. This patient was involved in a car accident that caused her to lose her two front teeth on the lower arch. This was about 8 years ago. Immediately after the surgery she had a bone graft done to replace the bone that was lost when the teeth were lost. Although she lost two teeth in the accident she had one implant placed by another dentist. The restoration on this implant had two teeth and looked un-natural. Her teeth were not aligned properly and she wanted to have braces.
Dental Treatment Performed
When she got to the orthodontist, it was apparent she was extremely crowded. The double implant crown was removed, and she went through several years of orthodontic treatment. At the conclusion of her treatment, her teeth are beautiful and straight.
After orthodontics at Standifer Orthodontics, she came to Dr. Mark McOmie at McOmie Family Dentistry for some cosmetic dental bridge restorations. To replace the teeth at this time, she was wearing a retainer with the missing teeth in it. We evaluated the situation. With the teeth movement, the implant was now placed in the center of the lower arch. It was very wide and, if uncovered, would have left little to no attached gingiva on the lingual and on the facial of the implant. This could result in gums receding around the implant. A CAT scan was done to check the placement. After much discussion with the patient, she made the decision to go with a bridge instead of risking the restoration of the implant.
Final Results
A zirconia bridge with porcelain on the facial for esthetics was done by Oral Arts Dental Lab. As you can see in the pictures, it turned out very nice, and she is extremely happy. It has a life-like appearance. She was very happy with the result and is looking forward to eating and smiling for many years to com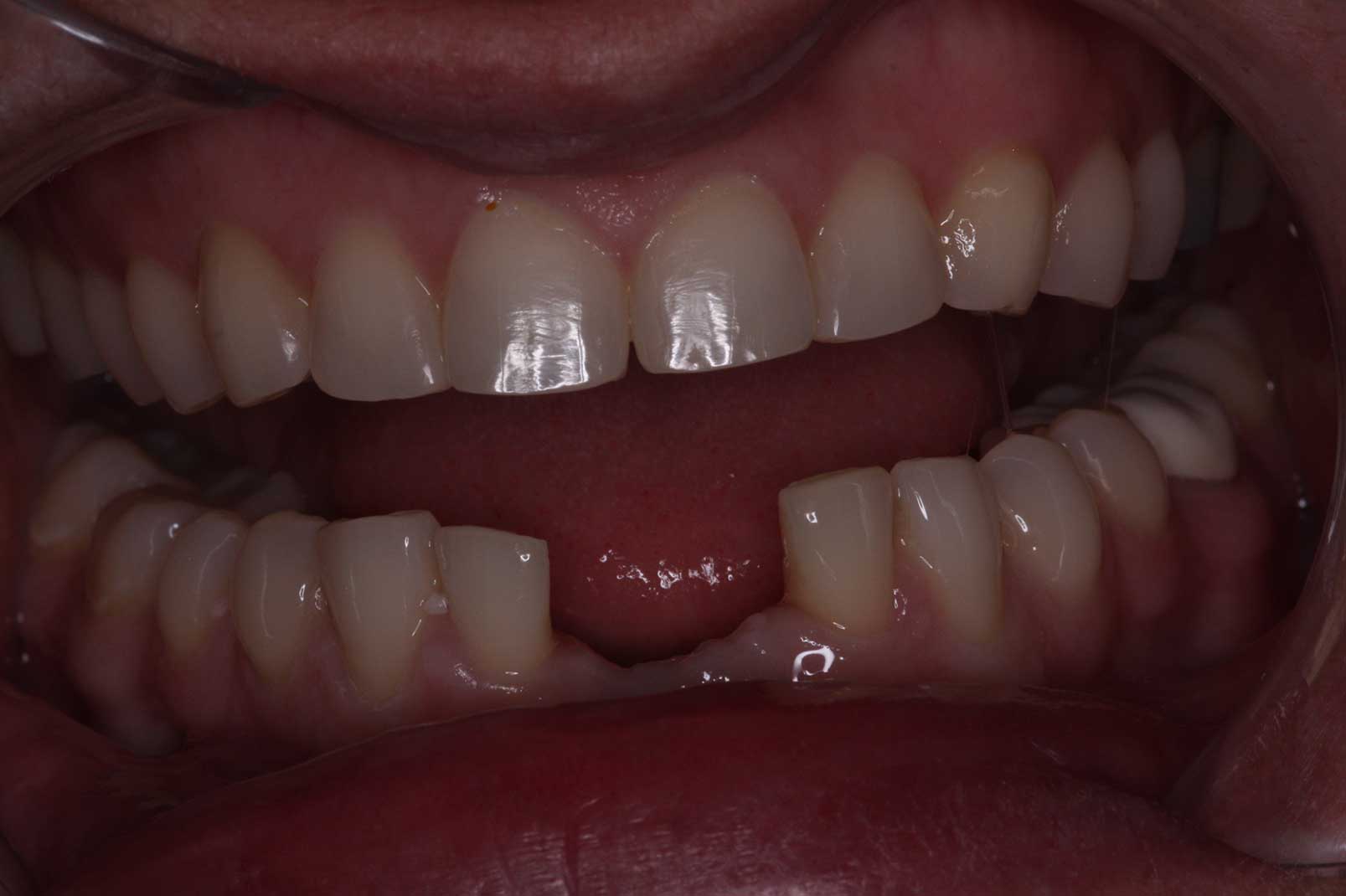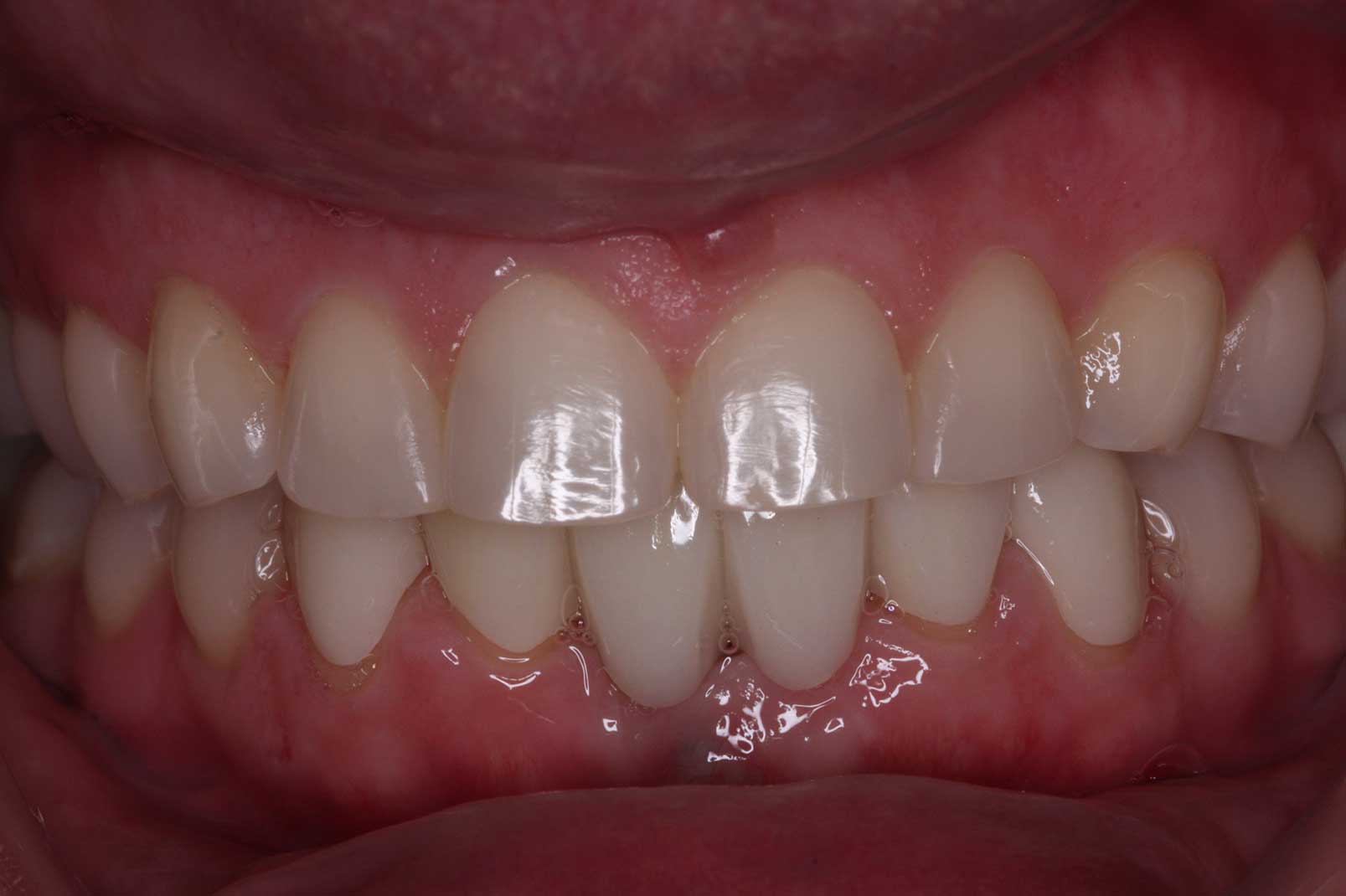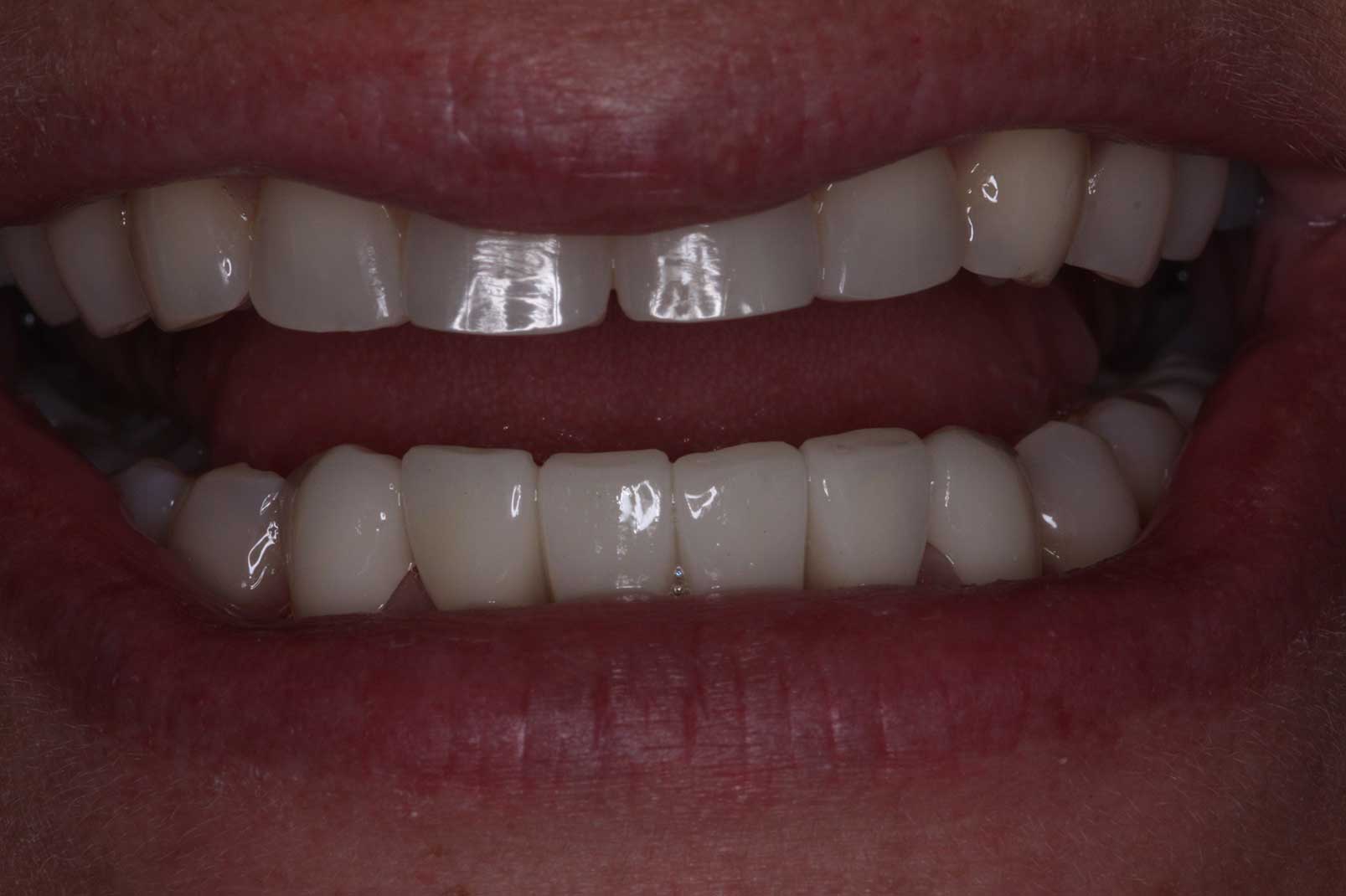 Regardless of How Tough the Case Is, We Can Help!
We are committed to helping you fix your teeth and offer convenient appointments for all of your dentistry needs. Call us today at
(423) 225-9881
Meet Our Dentist
Dr. Mark McOmie D.M.D
Learn why Dr. McOmie is a leader in dentistry and how he can help you get renewed confidence in your smile with precise artistry, quality, personalization, and expert dental care.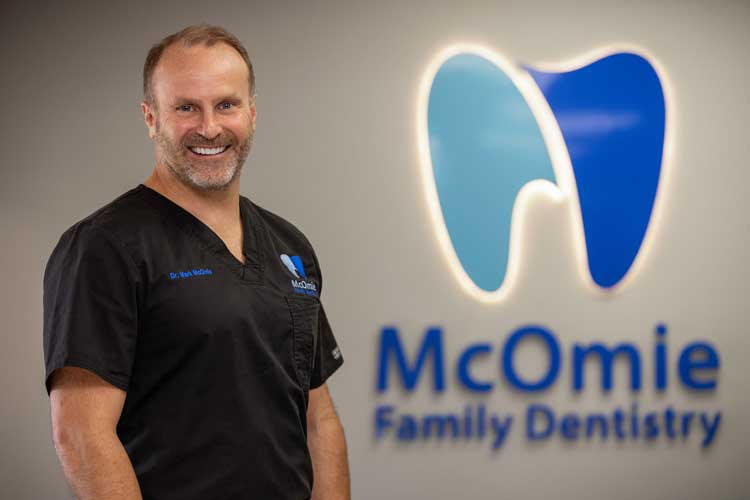 Our Promise To You
Why Choose McOmie Family Dentistry for Your Dental Needs
We know our patients have many options for dental care in the Chattanooga, TN area. Our experienced award-winning team is here to help you achieve your dental goals with our comprehensive approach and personalized treatment plans. We are dedicated to providing exceptional care in a comfortable environment where we treat every patient like family. You won't find another dentist like us anywhere else in town! With so many options available, it can be difficult knowing which procedure will work best for you but don't worry – we have years of experience helping patients just like yourself get their perfect smile back again!
Patient Reviews
What Our Patients Say
There is a reason we are highly rated and trusted by our patients on Google, Facebook and Yelp.
